Closer Acoustics Allegra Classic loudspeakers - pair -
Regular price

Sale price

€8.158,00
Out of stock
Price excluding taxes.
Made to order

Big floorstander loudspeakers are made to order. Waiting time is 3 to 4 months. We confirm every time the delivery time after the order is received.
Ask for availability or bargains

Sometimes we have some stock or demo pairs or preowned pairs. You are most welcome to ask for the current opportunities.
Shipping information

Shipping from Poland. Fully insured. Service delivered by FedEx.
Taxes

For EU member countries customers, country specific VAT tax rate will apply at check out.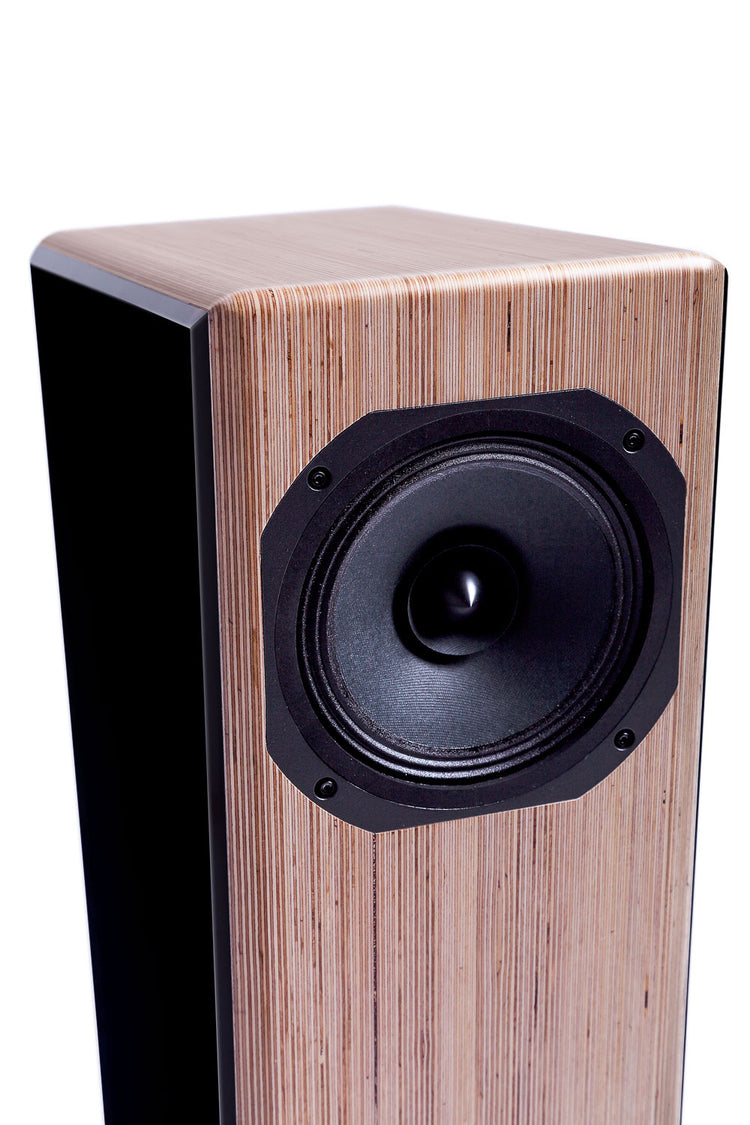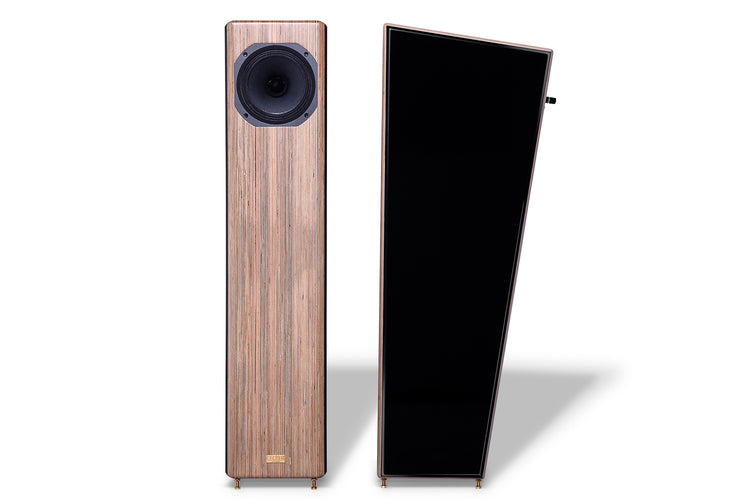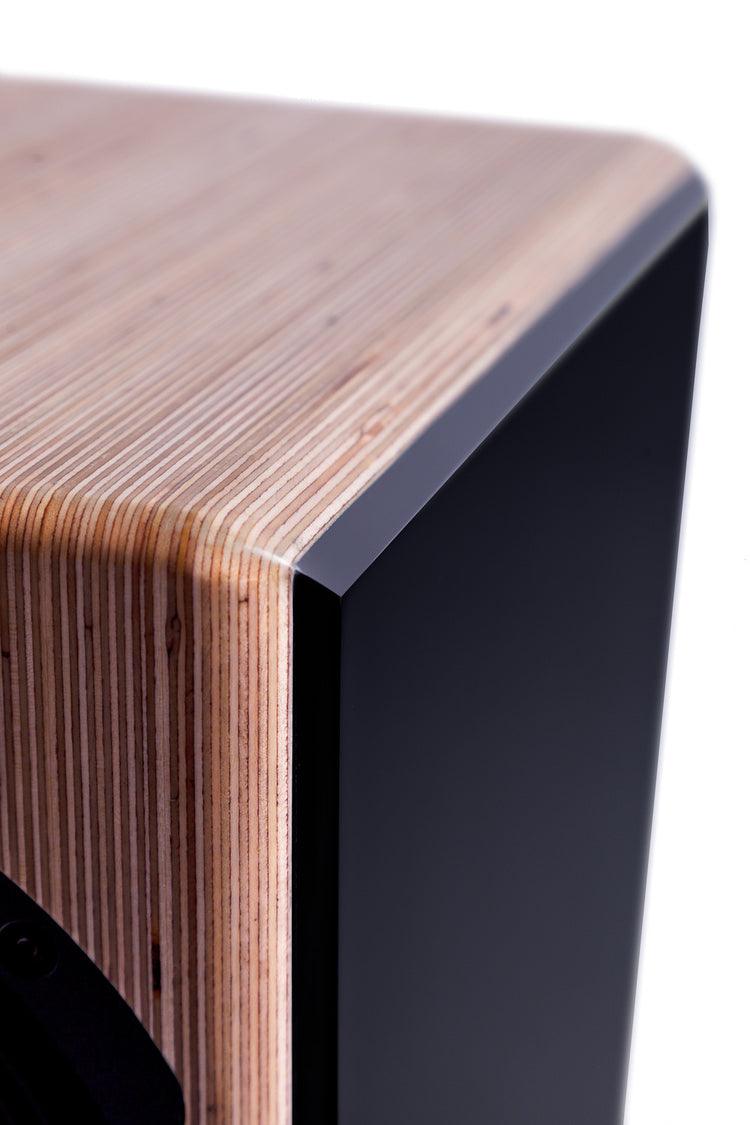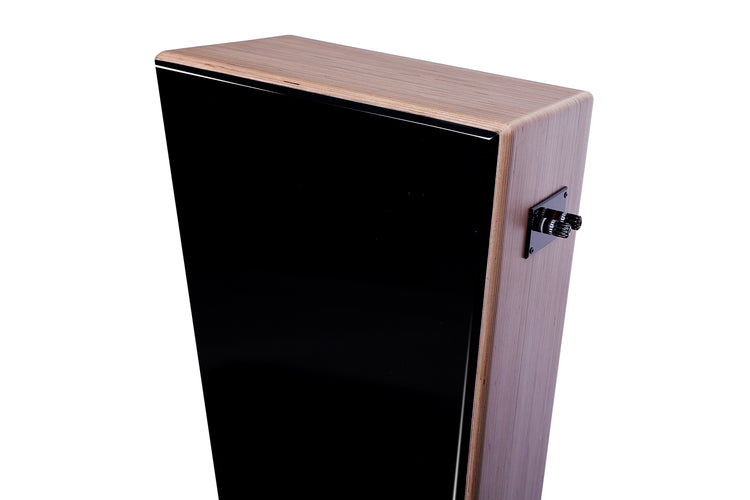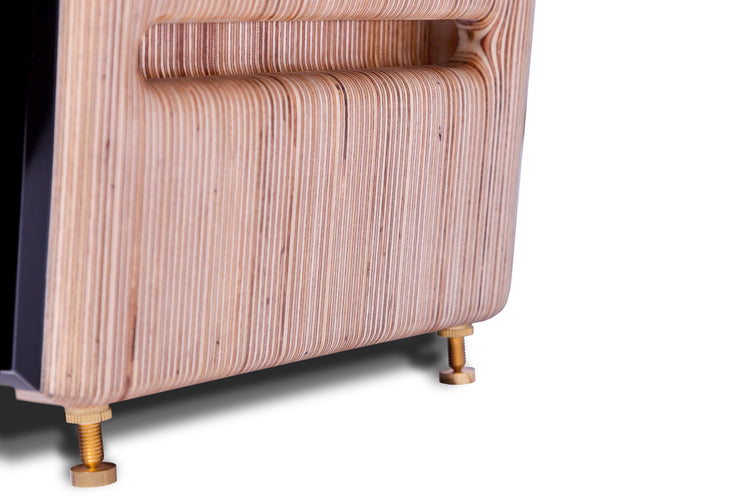 Product Details
Allegra Classic

Timeless elegance both in sound and look.

She is refined and delicate yet she can show a very decided character. 
Every single note she whispers to you is a treat.
You will be surprised how detailed is her articulation no matter in which frequency range. From the lowest notes to the highest she delivers the unprecedented clarity and the linearity.
The point source of sound takes you directly to the royal seats in best concert halls. The soundstage is deep and large so you can relax and accept with opened arms the invitation Allegra is offering you.
You will be delighted either by classical repertoire or jazz. Ethno or electronic music. Experimental or blues.
Let her perform in a duo with a good tube amplifier and she will discover for you the most intimate secrets of music.
Enclosure
Made of premium quality Baltic birch ply with no damping materials at all. Side panels made of Corian. The complicated internal construction containing carefully designed channels ensures the enclosure stiffness and that the standing waves are virtually eliminated what results in a very clean and fast bass response. No need for using any damping materials behind the drivers preserves the liveliness of the drivers especially in the midrange.
Driver
Allegra sports a classic size 8" paper cone transducer EMS LB8 MKii hand made in France by Katy Fertin. It's excellent properties, very low resonant frequency, strong magnet, excellent linearity together with this special enclosure makes very dynamic loudspeaker.   
Technical details

Wide band driver: EMS LB8 MKII by Electro Magnet Speaker - France

Impedance: 8 Ω

Efficiency: 93 dB

Frequency response: 40Hz – 19kHz
Power Handling: 40 W

Dimensions

height:  117 cm

width:    26 cm

depth:    44 cm

weight:   49 kg